The Picker's Hut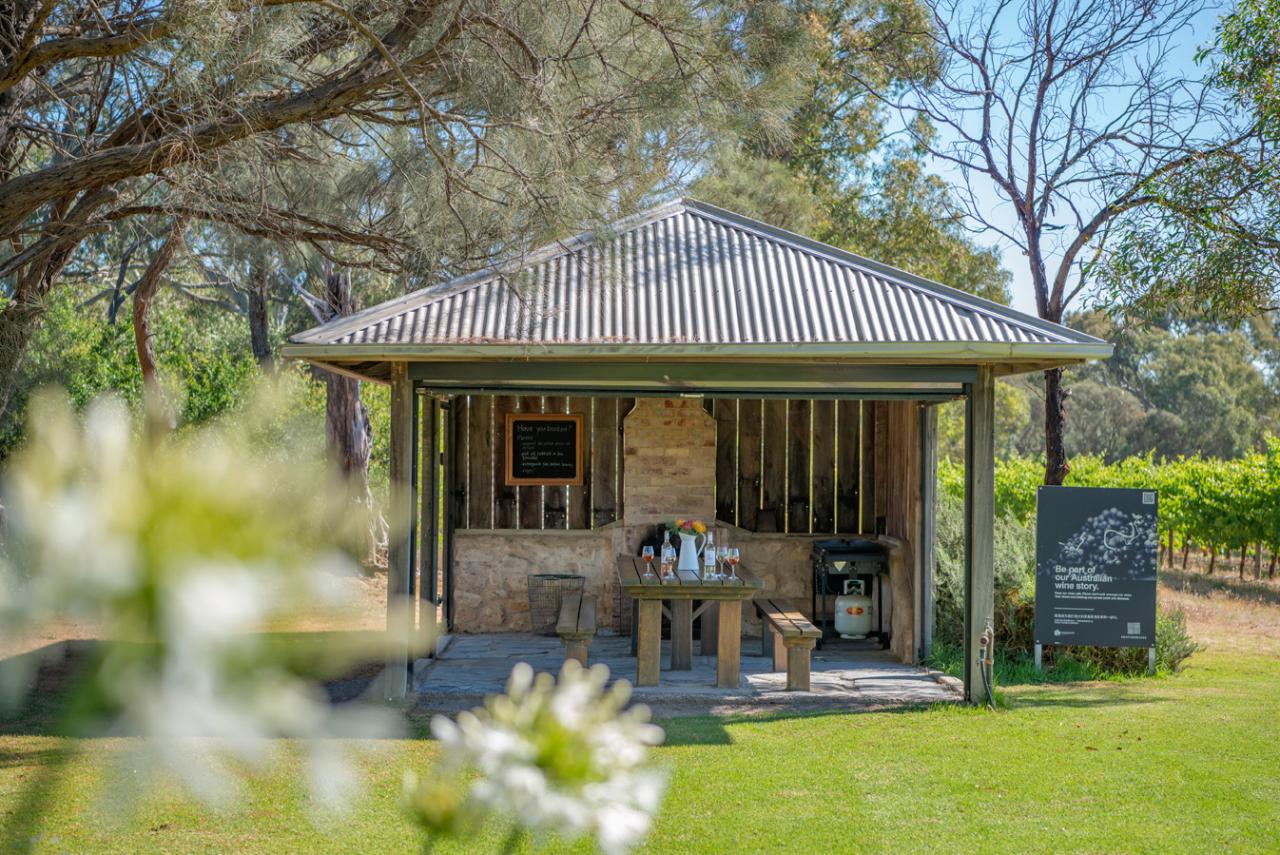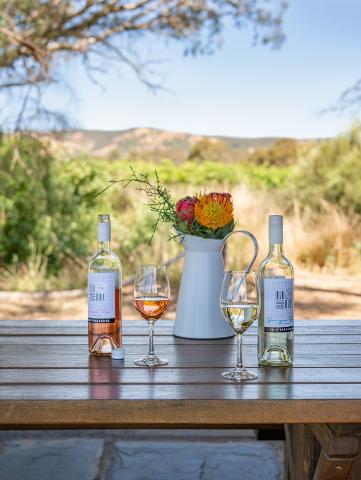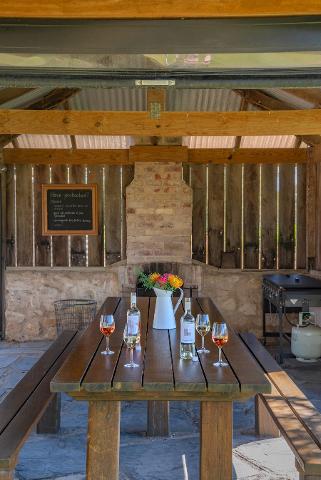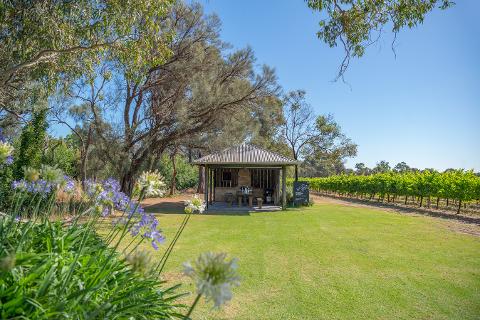 Location: MCLAREN FLAT, SA
Product code: PHT001
The Pickers Hut is nestled within the peace and quiet of our vineyards and set alongside the McLaren Flat creek. Initially built to provide shelter and warmth to pruners in winter and a cool place to relax with morning tea during the warmer picking months, The Pickers Hut is now a place we offer to guests so they too can feel at home amongst the vines.
Features:
- BBQ, complimentary for guests to use
- indoor fire place (BYO wood)
- peace and quiet, surrounded by local wildlife
- rustic, long wooden table & seating
- scenic views, set within the vineyards
- space for parking (inc disability parking)
- yes, we are dog-friendly! Should you choose to bring your pet, please ensure they are kept on a lead at all times
There is a $150 booking fee required to secure the Pickers Hut. $50 of your booking fee is redeemable in Shottesbrooke wine on the day of your booking. The remaining $100 booking fee is non-refundable. If a cancellation is made inside 24 hours prior to booking or if damage is caused to the hut, surrounds or the BBQ, there is a fee of $250 which will be charged to the guests credit card. The Pickers Hut can be booked only during Cellar Door hours (11am - 4.30pm). (The Pickers Hut cannot be booked on Christmas Day, Boxing Day, New Years Day and Good Friday).
Please make sure to report to Cellar Door staff upon arrival. On the day of your booking a credit card must be left with staff in the Tasting Room to gain access to the keys for the hut. Keys must be returned to the Tasting Room by 4:15pm where staff will conduct a quick inspection of the Hut to ensure all is left as it was found, and the credit card will be returned post-inspection.
Due to liquor licensing restrictions, visitors ARE PROHIBITED from bringing their own alcohol onto the property for consumption. Shottesbrooke wine can be purchased from the Tasting Room during business hours and taken down to the Hut. Guests must also BYO glassware.

Covid restrictions will impact the number of guests allowed in the Hut at one time.